MELANOMA MARCH EVENTS
Melanoma March events will be taking place in 17 locations across Australia in 2017. Melanoma March is a fun community event where participants unite together and walk or march along a short course to raise awareness and funds for life-saving research.
By participating and raising funds, you will help us move closer to a cure for melanoma.
Get a team together, create your own online fundraising page and encourage your family and friends to donate. All funds raised go towards vital research to help thousands of Australians diagnosed with melanoma each year.
In recent years, funds raised through Melanoma March have gone towards research projects making ground-breaking discoveries that have tripled the life expectancy for advanced melanoma patients.
We're making progress, but we need your help to end melanoma, once and for all.
Register for your local march and help us end melanoma.
Click on your local march and register.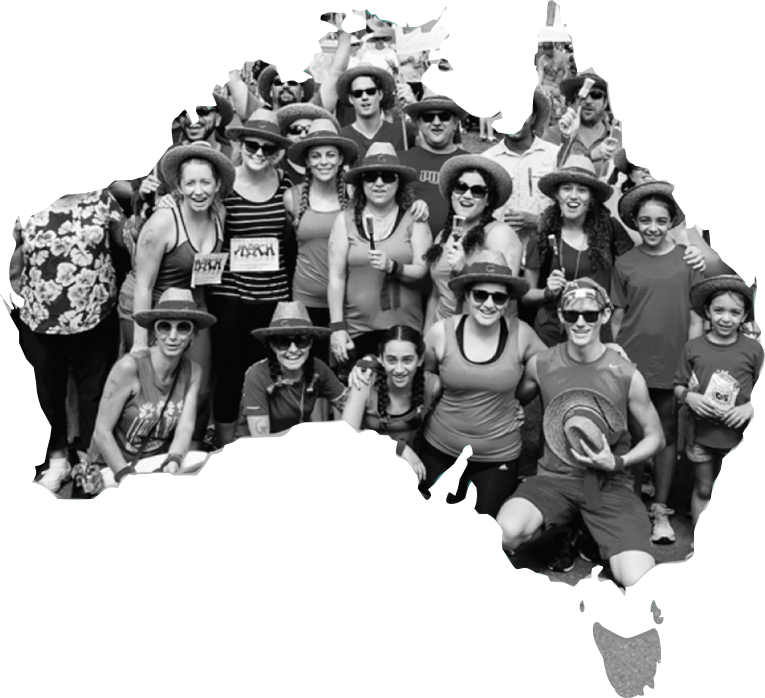 No Melanoma March near you?
Why not register for Move for Melanoma! Move for Melanoma anyway you like. Organise your own mini march or group activity, or set yourself a personal challenge.
Find out how you can Move for Melanoma here.
I think this might become an annual event for us, although we secretly hope that one day the event needs to be cancelled because we have a cure."
- Sharon Fernandez, Adelaide